Family Law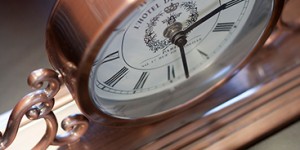 Your family is unique, and when your family is experiencing a transition, you need guidance and support you can count on. You need an experienced lawyer who understands the emotion, stress and anxiety that often comes along with family-related disputes. You also want an attorney willing to fight for you with the knowledge to properly advise you of your options and help you make informed decisions that protect your interests.
Your success is our success. Whether you are considering a divorce with child custody and parenting time, modifying child support or spousal maintenance, working through a conflict after your divorce, adding to your family through adoption, or protecting your feature with premarital and postmarital agreements, we are here to help you with you and your family's best interest in mind. When you hire Gilbert Law, you are not just hiring an attorney, you are adding a partner to help you through this process.
At Gilbert Law, we work hard to develop customized strategies for your family's particular legal needs and guide you to prioritize your goals to efficiently achieve a favorable outcome. With our help, you will be able to take a step back and see what options are available to you to achieve your goals in order to make the right choice for your family moving forward.
We handle matters related to:
Divorce
Child custody and parenting time
Child support
Spousal maintenance/Alimony
Property Distribution
Motions for Temporary Relief
Motions for Modification
Motions for Contempt
Establishment of Paternity
Adoption, Second-Parent Adoptions and Step Parent Adoption
Grandparents' rights, including adoptions
Third-party custody when it is in the best interests of the child
Prenuptial, postnuptial and cohabitation agreements
Paternity
Relocation of parent